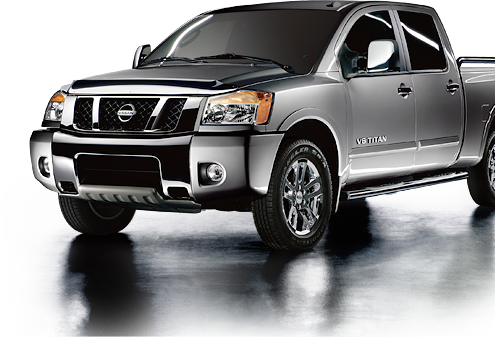 Vehicle Protection Packages
Rust Protection
+ Surface corrosion, the most common type of corrosion, is often *not* covered under
manufacturer warranties.
- One Time Application
    -
10 Year Warranty on New Vehicles (ask about Pre-Owned)
     - We do not drill holes with application
Paint Protection
+ Maintain your vehicle's showroom shine new paint finish.
     - This product covers All Paint & Top Coat, leaving a vibrant shine for years
     - Prevents Minor Scratches from Car Washes
     - Alcholine-Based product that will Prevent Tree Sap, Acid Rain, and Bird
       droppings from discoloring Your Paint
     -
You won't need to wax your vehicle!
     - 5 Year Warranty
     - UV Protection prevents your paint from fading as a result of
       sunlight exposure

Interior Protection
+ This product prevents stubborn stains from ruining the appearance of your vehicle's interior.
     - Protects Against Oil & Water based stains
    - 5 Year Warranty
     - Protects Against Food Stains
     - Protects Leather & Vinyl from harmful UV Rays
     - We will replace parts that have stains which cannot be removed
SkipChips Paint Protection Film
+ Virtually Invisible film enhances the value of any vehicle. This urethane film, when
applied to "high-impact" areas on the vehicle, prevent damage associated with road debris.
     - Prevents Rock Chips traveling at speeds up to 120 MPH
     - 10 year warranty
     - Visibly attractive in comparison to other (leather) covers 
DiamonFusion
+ Treating your windshield with DiamonFusion dramatically increases Visibility, Durability, and Protection.
- Not only Resists Water, but also Protects Against Chips & Cracks
     - 5 Year Warranty
     - #1 Safety Aftermarket Product
     - Hydrophobic Coating keeps your windshield staying clearer, longer
     - One Time Application, Permanent Protection for your Windshield

Aftermarket Options are available at Kline Nissan

     - Window Tint
     - Leather Installation
     - Heated Seats
     - Remote Start
     - Sunroof Installation
     - Truck Toppers
     - Dual DVD Headrests



Make an Inquiry
Related Links
For More Information
Call
651.379.4300