There are a lot of reasons to buy a sedan and a lot of options for the drivers who want them. When you're shopping for an electric car, however, few options compare to the 2018 Nissan Leaf.
With a stylish chassis and a feature-rich interior with seating for five, the Leaf is a comfortable sedan for drivers of all kinds. And if you're specifically looking for efficiency? The Nissan Leaf has one of the best electric powertrain options on the market.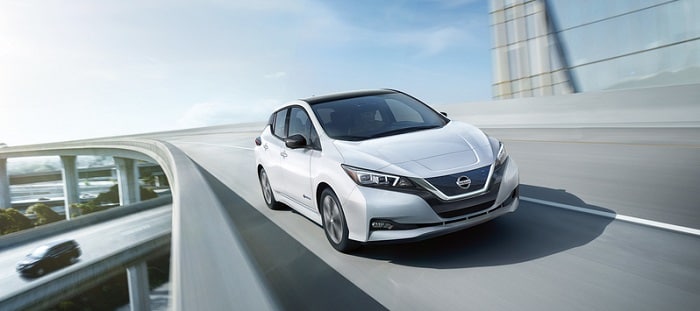 Offering 147 horsepower and 236 pounds-feet of torque, the Leaf's AC synchronous electric motor has a 125/100 city and highway fuel economy equivalent. With its battery at a full charge, you'll have a driving range of more than 150 miles. Few other electric vehicles can offer that kind of performance.
Nissan customers bought more than 54,000 Leaf units in 2017. With Leaf models landing in dealerships across the world, 2018's sales are expected to rise even higher. If you'd be interested in getting a fuller picture of everything the Leaf has to offer, come and visit us at Kline Nissan in Maplewood, MN. Our inventory of new Nissan cars serves drivers in Twin Cities, Inver Grove Heights, St. Paul, White Bear Lake, Burnsville, Minneapolis and more. We have options for new model Leaf cars, and more.