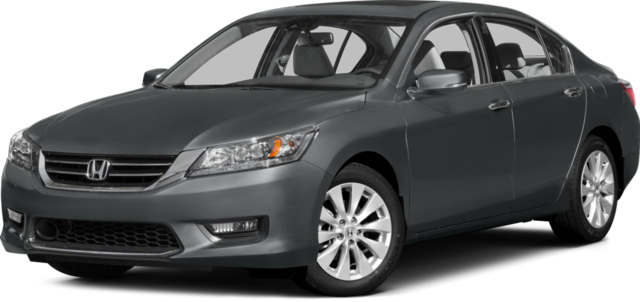 Set Up a Test Drive
What Makes the Nissan Altima the Ultimate Midsize Sedan?
Having trouble wading through the seemingly bottomless pool of midsize sedans that flood the market every year? There certainly isn't a shortage of family car choices out there, but if you're looking for something strong, responsive, and efficient, you're going to be dealing with much shallower waters.
We suggest seeing how the Nissan Altima floats your boat. This midsize sedan has an abundance of curb appeal, especially when you view it in light of its less comprehensive competitors, like the Honda Accord. You can see how these sedans stack up against one another by checking out the comparison below:
The Nissan Altima versus the Honda Accord
There's nothing quite like the Altima's NASA-inspired Zero Gravity front seats in its class. These plush seats are designed to provide support as well as reduce driver fatigue, and they serve as the ultimate companion on long road trips. Needless to say, the Accord cannot come equipped with these Nissan-exclusive seats.
Still starting your current car with keys? Upgrade to the 21st century simply my investing the base Altima, which comes equipped with a convenient push-button start. You have to pay more for a keyless ignition with the Accord.
Cargo versatility also comes standard with the Altima, as the base model boasts a 60/40-split folding rear seat for flexible luggage accommodations. The Accord has a one-piece backseat and asks drivers to pay more for a split-folding bench.
The Altima is lighter and taller than the Accord with a tighter turning radius for more confidence around curves. The Altima's generous dimensions make for more front headroom and legroom than the Accord as well.
Like to have a bit more peace of mind than your average sedan can provide? The above-average Altima can come equipped with emergency telematics courtesy of the brand-exclusive NissanConnect™ system. The Accord doesn't even offer this feature.
Have your heart set on finding your ideal Altima for sale in Maplewood, MN? We have a feeling you'll stumble upon it when you browse the comprehensive new Nissan inventory here at Kline Nissan. The best way to find out just how well this vehicle does ... well, just about everything, is by experiencing the well-roundedness for yourself. We encourage you make the quick commute from your St Paul, Grove Heights, Burnsville, Minneapolis or Twin Cities area home to our dealership for a test drive. Feel free to reach out to our staff while you're here to learn more about your Altima lease and auto loan options as well.