MyCars
is the toolbar at the top of our website.  It makes your shopping experience more convenient by providing an easy and effective way to find and save your vehicles of interest.  MyCars collects and organizes the vehicles you research and allows you to identify a shortlist of favorites, compare vehicles, and sign up for automatic price alerts and notifications.  It's simple and easy to use.  Sign up above to begin your better shopping experience.

Recently Viewed Cars
Each time you view a vehicle, MyCars will save it to your account.  You can shop, leave, come back and all of your searches will be saved.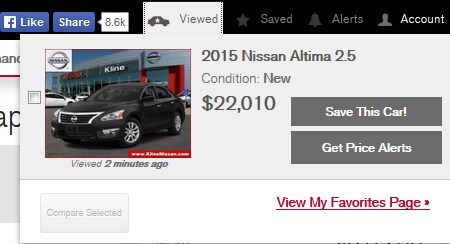 Save Your Vehicles
Pick up where you left off by saving your vehicles of interest.  MyCars will also show you if any other customers have saved the same vehicles.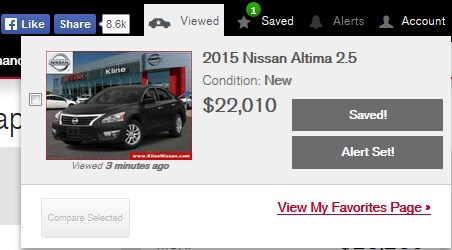 Receive Price Alerts and Notifications
Automatic price alerts and notifications are available when you sign up.  You will receive an email if the price changes or if the vehicle is no longer available.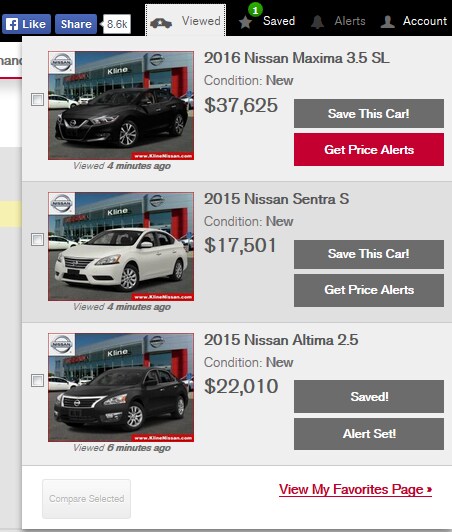 Make an Inquiry
Hours
Monday

9:00AM - 8:00PM

Tuesday

9:00AM - 8:00PM

Wednesday

9:00AM - 8:00PM

Thursday

9:00AM - 8:00PM

Friday

9:00AM - 6:00PM

Saturday

9:00AM - 6:00PM

Sunday

Closed
Compare Vehicles Side by Side
Compare your vehicles of interest by comparing the attributes that are most important to you.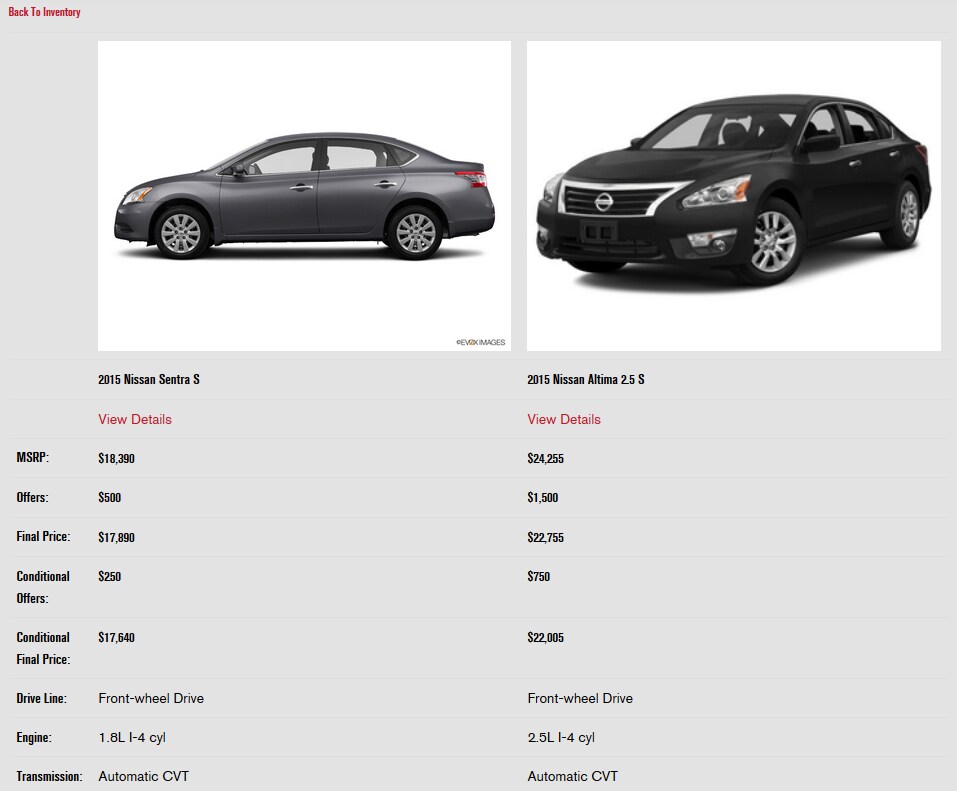 Favorites
All of the vehicles that you save will be easily accessible under "My Favorites."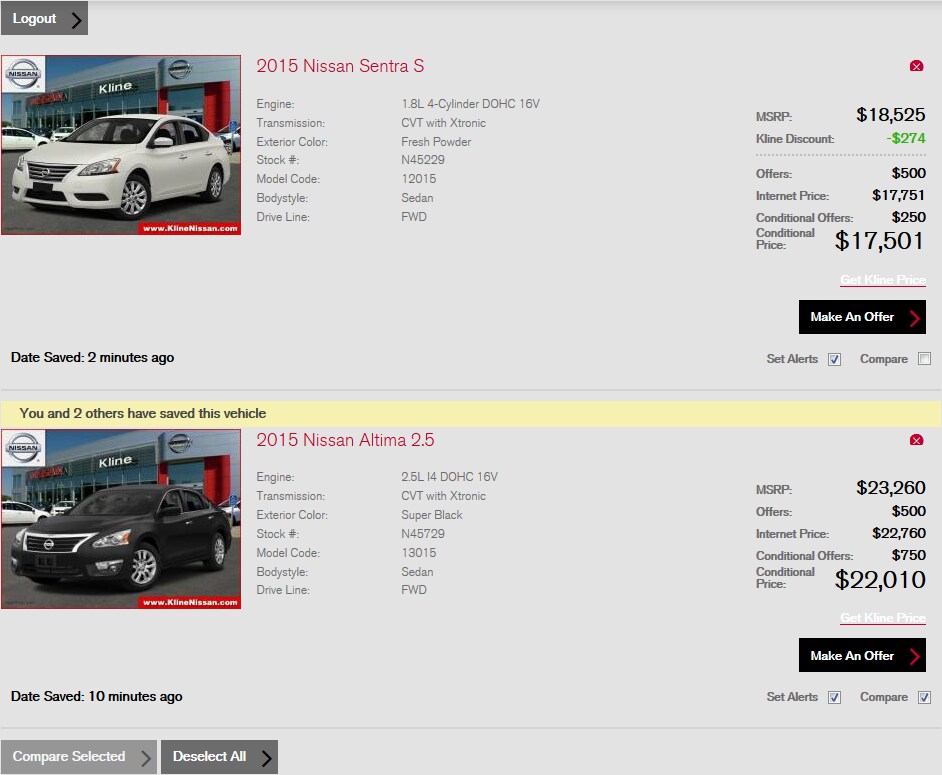 Now that you are familiar with MyCars and how to optimize your search for the perfect car, it is time to shop! When you have found the right car, come in to Kline Nissan or give us a call at (877) 284-5230 to schedule your test drive.